If you want to develop and distribute apps privately within your company or to a selected number of end users, you can use a provisioning profile for in-house distribution.
1. In the iOS Dev Center, go to <https://developer.apple.com/> and sign in to your account.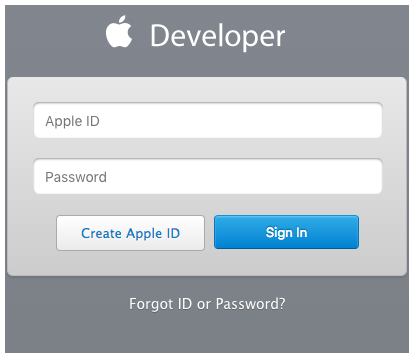 7. Select the certificate for production to be included in the provisioning profile and click Continue. Here, only certificates for production are listed.