With the introduction of product version 7.3, a login has been introduced in the Designd plugin (mag+ plugin for Adobe Indesign) and Reviewer app.
Designd Login
Designd is the mag+ plugin for Adobe InDesign. After the introduction of Designd plugin version 7.3, it has become mandatory to log in to your account to continue using uninterrupted mag+ services.
To log in to the Designd plugin, go to the mag+ Designd menu and click on "Login".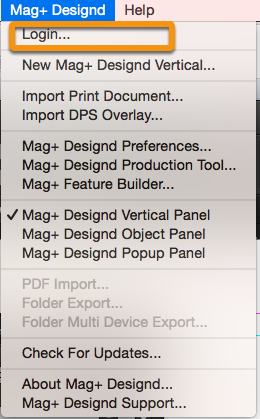 On the appearance of the login screen, log in using your email address that is already registered with mag+.

If not logged in, you will not be able to perform three important functions mentioned below:
PDF Import
Folder Export
Folder Multi Device Export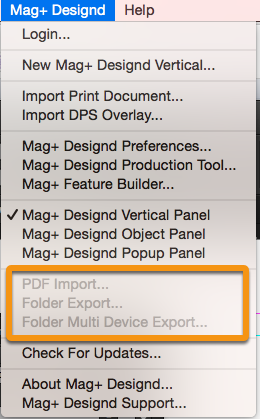 Note: These features will be greyed out if you're not logged in and will only become active if you log in.
Also, without login, you'll not be able to perform following operations available under mag+ Designd vertical.
Fast Review
Full Review
Export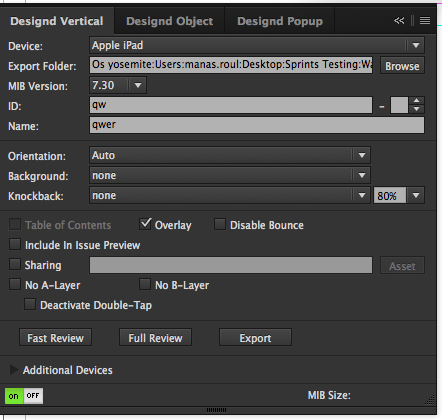 A sign-in prompt will be displayed if the user tries to use these functions and is not logged in.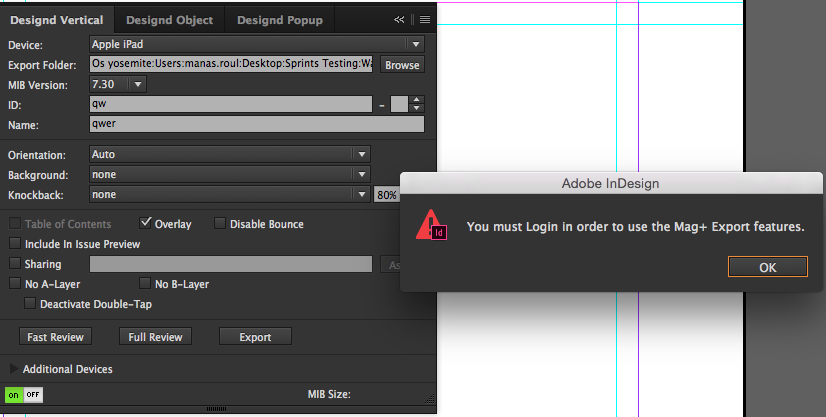 Reviewer App Login
If you don't log in to your account in the Reviewer app, then you are allowed to successfully review for the first 5 attempts. Post these 5 attempts, you will see a login screen followed by the skip button.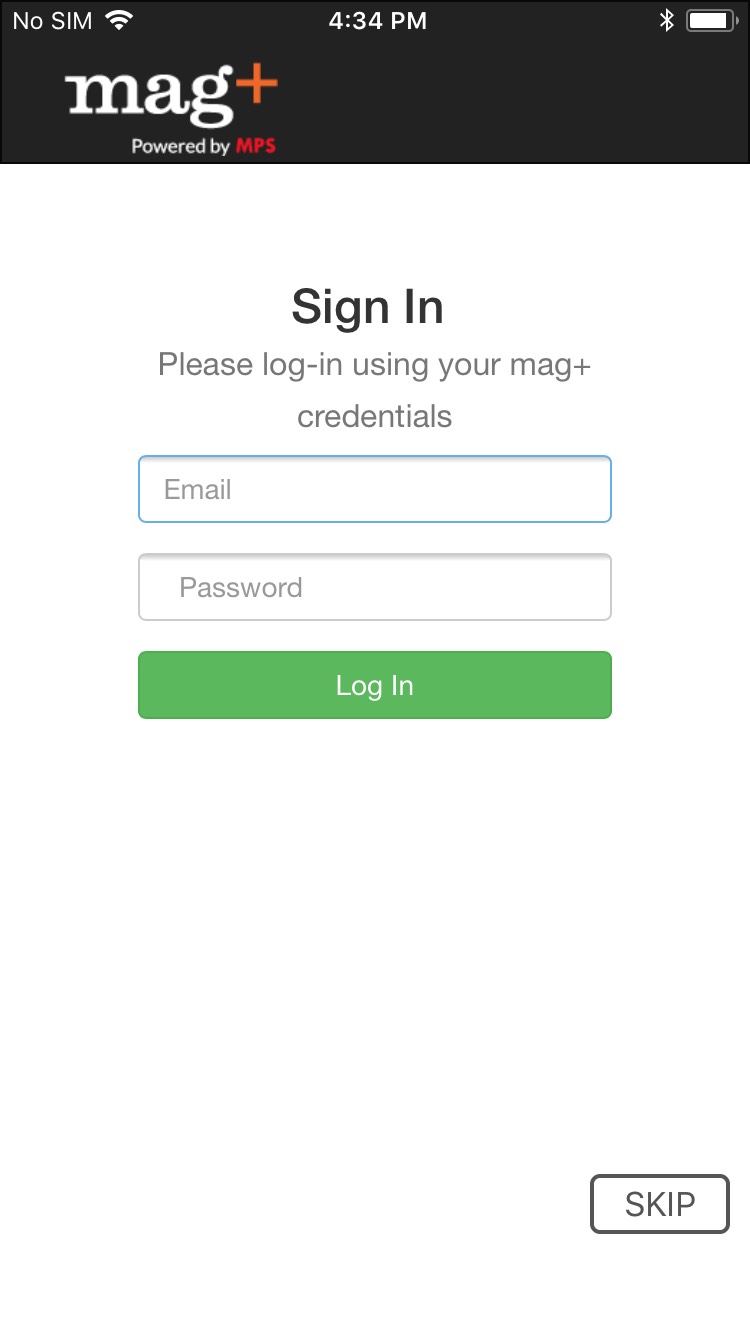 At this time, clicking on the skip button will give you 5 more review attempts. Once all these 10 review attempts (5 each before and after the appearance of login screen) are exhausted, you are not allowed to proceed without login.
While proceeding to log in, you are required to enter your email address and password in the specific fields as shown below.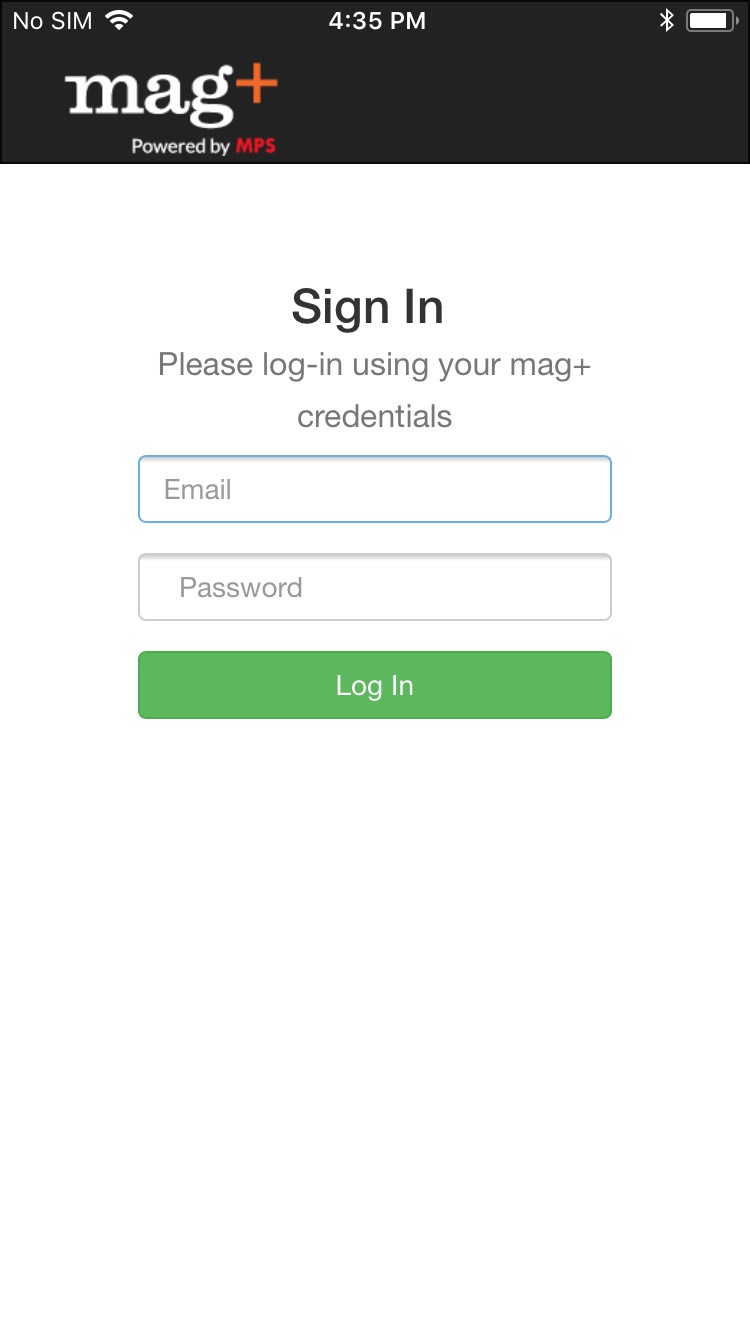 The login credentials are the same that were generated during the signup process at magplus.com. After you log in to your account, you can continue using the reviewer app.
If you have not signed up earlier, go to https://www.magplus.com and sign up to generate new credentials and use the same while login process.
Note: This is one-time login as after this you are not required to repeat this step and you'll always remain logged in to your reviewer app's account.
Effect of login on Designd Production Tool
No new project or verticals can be created if the user has not logged in to the mag+ Designd plugin.
Note – Unlike the mag+ Reviewer app, every time you launch the Designd plugin, you need to sign-in to your account.