When submitting an app to the Apple App store, it is possible to receive a rejection due to the metadata you've entered for your app. This article will instruct you on how to resolve this type of rejection.
If Apple's App Review team determines that any metadata items are not compliant with their guidelines, your app status will change from "In Review" to "Metadata Rejected." Metadata items include:
App name
Keywords
Rating
Category
Screenshots and icon images are also considered part of a metadata rejection if they are determined to violate the App Store Review Guidelines.
Rejection details for apps with the Metadata Rejected status will be available in the Resolution Center.
Note: Rejections based on metadata do not require rebuilding your app.
How to Fix an App Rejection Based on Metadata
2. Click on your app to bring up the App Information screen and click on the 1 unresolved iOS issue.

3. Click on the unresolved iOS issue message to get further details on what metadata needs to be adjusted.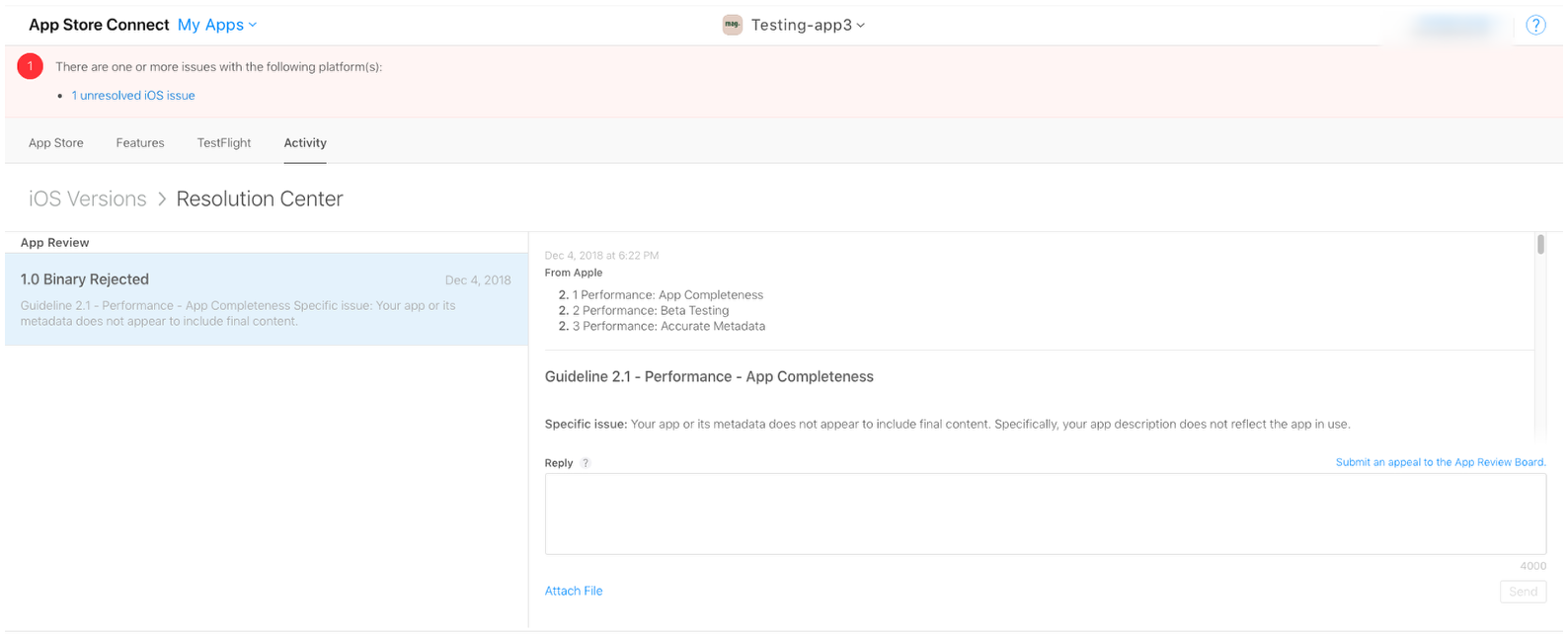 4. Go back to the App information screen for your app and make the appropriate changes.
5. Resubmit your app.
Note: Your existing binary will be used for review. You do not need to upload a new binary.